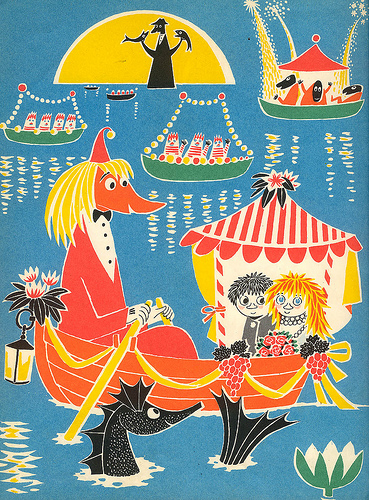 Normally of a Sunday, around 7am, the mini-beasts start screeching. I grab my book, tramp downstairs and none too gently plonk them in front of the quietest DVD I can find, generally
The Gruffalo
or
Lost and Found
, frequently both, so I can tuck into my book in peace. But always feeling mildly guilty.
This morning, I sneaked downstairs at 7am like the world's most feline catburglar, implored my kettle to hush as it boiled water for my cup of tea, helped myself to an extremely benevolent slab of yesterday's homemade
Rocky Road
and settled into the sofa with
Alias Grace
. Blimey, that Ms Atwood is a clever old sausage.
And there I stayed. For an hour.
The early morning tea-chocolate-book ritual is long-standing and my favourite way to start the day at the weekends. But mini-beast rituals have played merry hell with my own more genteel ones.
Not this morning.
So, already off to a flying start, when the mini-beasts finally surfaced (still screeching, but you can't have everything) having had a full hour to myself I happily sat down and read books with them. For an hour and a half! While Fanf engaged in his own favourite morning ritual of hunkering down in his bed. We read all the Tove Jansson picture books, and
Dear Zoo
and
Zog
and
Gros Grognon
and we took our time and really explored the illustrations and the words, Jansson's Tooticky being particular cause for hilarity.
Same again next week please.